In the heart of the Bahía de Cádiz Natural Park.
The artisanal salt flats, a typical landscape of the Bay of Cadiz and now at risk of disappearing, are places where salt is not only extracted but also form an environment where nature, culture and the blue economy coexist in a balanced way. The Bay of Cadiz was one of the main salt producers in the world, but it has gone from having some 150 active traditional salt mines to only 5, due to their low profitability since the appearance of the refrigerator and industrial salt mines.
Currently, in these artisanal salt mines that are still active, we are trying to promote products such as virgin sea salt, fleur de sel, salt flakes, and also the salicornia or the art of de-weeding; all this encouraging visits and environmental education so that we can rediscover our environment and learn from these places that have been in the Bay for hundreds of years.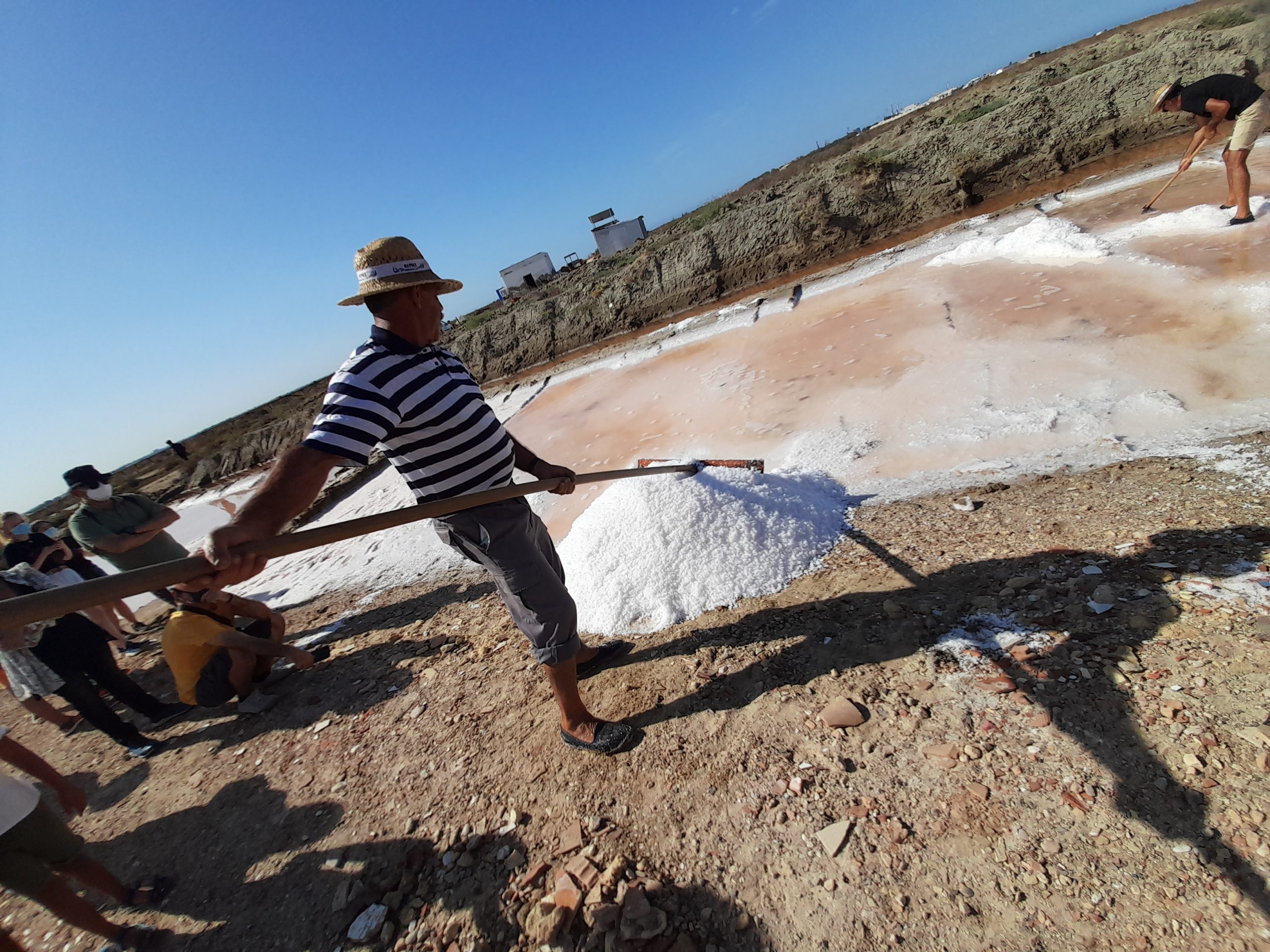 The Salinas la Esperanza, located in Puerto Real and in the heart of the Bahía de Cádiz Natural Park, are the Central Services for Saltworks Research of the University of Cádiz, and have 39 hectares where pioneering activities in environmental restoration of saltworks, lines of research, support for entrepreneurs as well as the promotion of tourism, recovery and transmission of the salt culture are made possible.