The waters of the Bay of Cadiz, which bathe Puerto Real, have always been one of its greatest attractions.
Waters as rich as they are calm in a unique natural environment from which to admire the panoramic view of its historical heritage. A placid coastline where you can enjoy the light that outlines its silhouette with the magic of the ephemeral.
We invite you to a route to discover the seafront of Puerto Real, its history and its present, its natural wealth and its splendid views.
1. INTERPRETATION CENTER OF THE CULTURE OF PUERTO REAL AND CHURCH OF SAN JOSÉ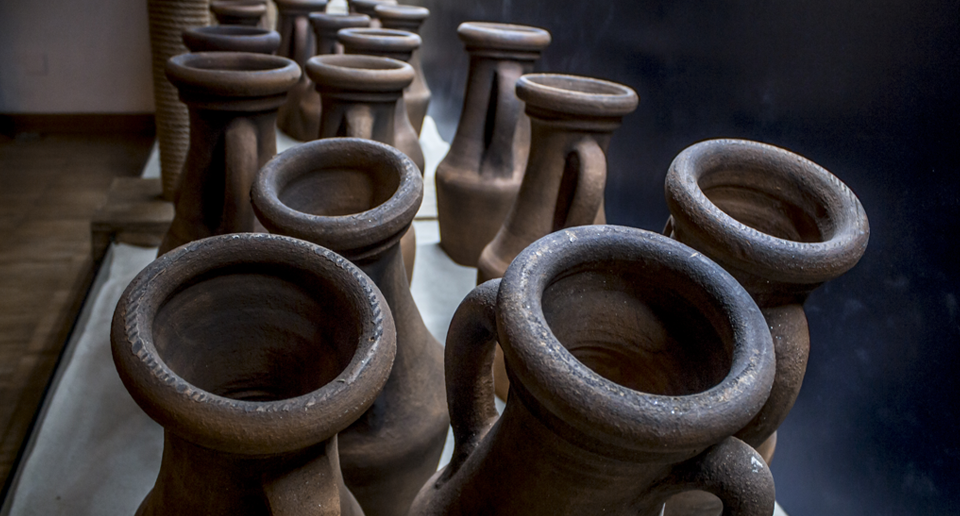 The Centro de Interpretación de la Cultura de Puerto Real is a museum space designed to learn about the history, the most recent past and the present of the city, how its inhabitants are, their experiences, their customs and their way of being. A perfect way to start the touristic visit to Puerto Real.
2. BEACH BALNEARIO DE LA CACHUCHA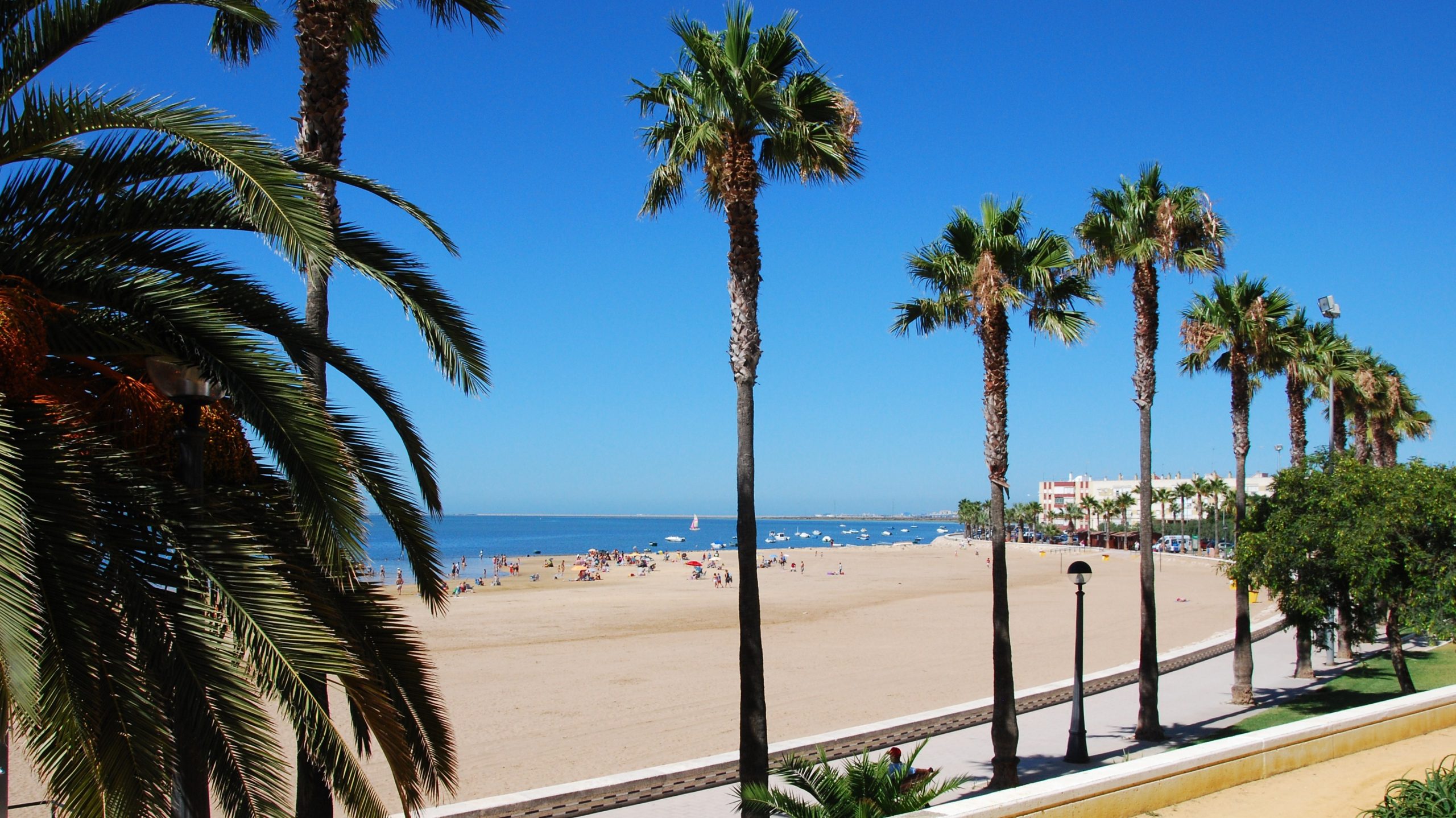 La Cachucha is an urban beach known for the health benefits of its mud. The beach is a quiet and ideal space for children that surprises by the amplitude of its tides.
3. FORTIFIED PIER | FORTIFIED PIER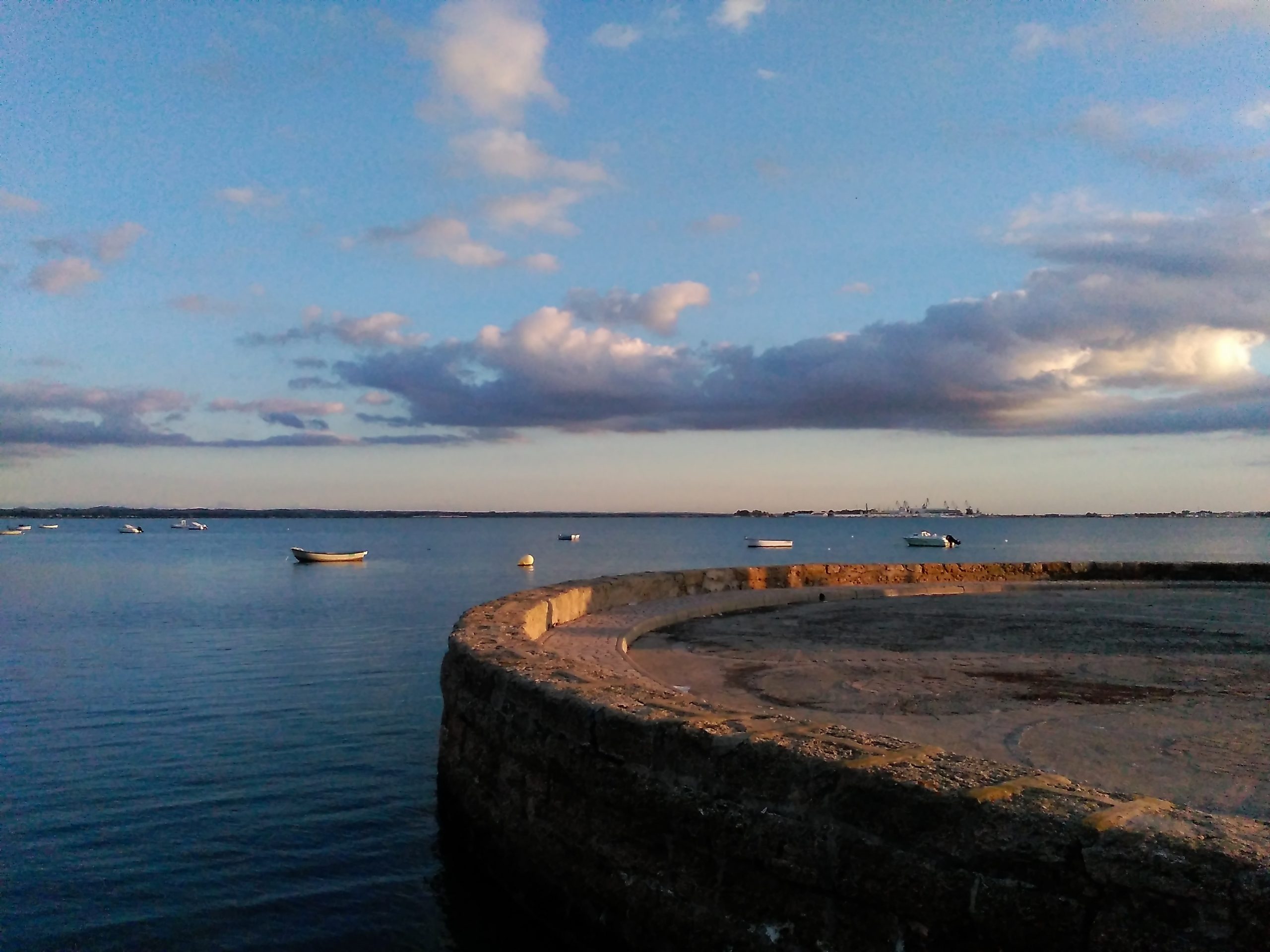 Based on a pre-existing dock from the 16th century, the architect Torcuato Benjumeda was in charge of its fortification in the 18th century to meet the needs of the city's port as part of the supply system for construction materials and other goods in the context of the transfer in 1717 of the Casa de Contratación to Cádiz. In addition, it could serve as a space of first defense against possible maritime attacks.
4. CAM, MARITIME PROMENADE AND CULTURAL CENTER | MARITIME FRONT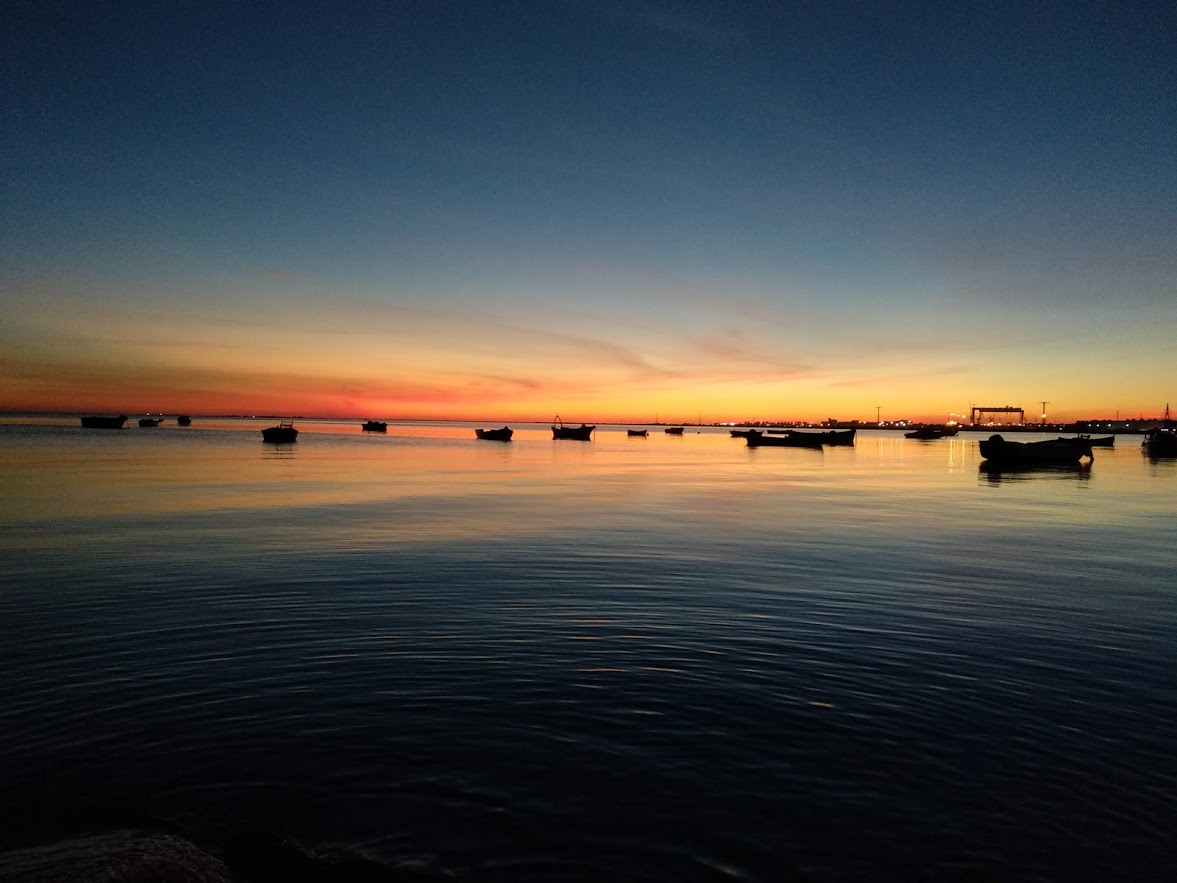 It is a public space, designed by the National Urbanism Award, José Seguí, whose layout, abstraction capacity and scale, fits into the main public space, defining it, and the landscape from the sea. It is a space of great architectural quality implanted in isolation whose modern character contrasts with that of the adjacent Historic-Artistic Ensemble, making it visible.
5. ROMAN OVEN OF THE HENHOUSE
The Romanization process, from the end of the 3rd century to the end of the 1st century B.C., involved the extensive occupation of the territory of Puerto Real and the proliferation of rustic settlements, pottery production workshops whose products can be traced in various parts of the empire. The Gallinero is a circular oven of Roman amphorae dated within the first quarter of the first century A.D. and whose production is almost entirely of salting amphorae.